Palenque Coffee House Adds New Managerial Staff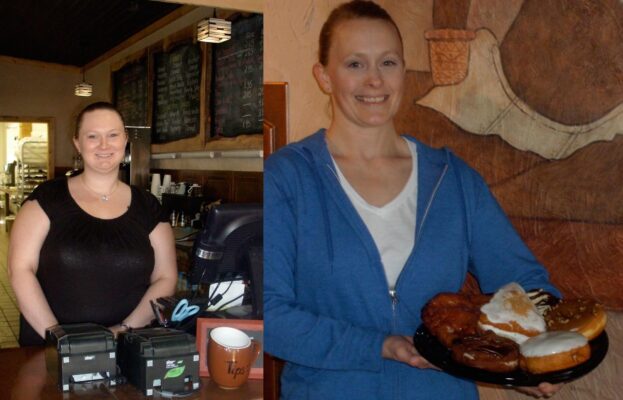 Above is Melody on the left and Dawn on the right.
Ripon, WI (May 16, 2013) Palenque Coffee House, home of Ripon's original Doomsday Donuts, has recently hired Melody Kunz as an addition to their managerial staff.
Kunz brings a wide array of skills to the table including food, beverage, business and office management, along with accounting and event planning experience.
"Palenque provides a very interesting décor and I was drawn to the customer oriented atmosphere," Kunz explained. "It is quite unique for this area and I look forward to being involved in its growth."
Dawn Drager, the baker of the restaurants unique line of donuts, and who has been with the business since it opened in the fall of 2012, has been promoted to kitchen manager.
"We are happy to have Melody join our staff," said Brad Eisenberg, owner of Palenque. "Our first summer is coming up and with Melody and Dawn's combined experience we are gearing up for some very innovative additions to our menu."
Eisenberg, who traveled extensively in Mexico and Central America, was inspired to name his new coffee house Palenque, after a super city that was created by the Mayan people in what is present-day Mexico. It flourished in the 7th century AD/CE, and once had thousands of inhabitants. When the Mayan civilization collapsed, the city fell into ruins, being overrun by jungle flora. Today it's a major tourist attraction that plays host to visitors the world over.
Palenque Coffee House is located at 1100 W. Fond du Lac Street and is open 7 days a week. www.palenquecoffeehouse.com