Organic Nicarauga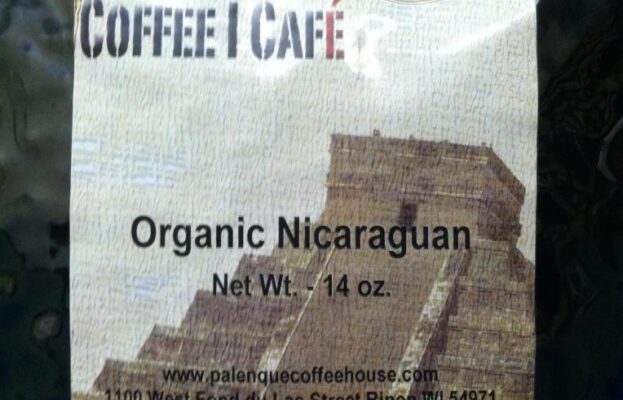 Palenque Coffee House is proud to feature Organic Nicarauga Coffee Beans.
Organic Nicarauga is sweet with a hint of Chocolate Orange.
Organic Nicaragua is Strictly High Grown (SHG) and Fair Trade Certified.  High grown coffee has less acidity than other coffees.  Nicaragua is the highest grown coffee of the Central American coffees.  Fair Trade Certified coffees are coffees that are guaranteed the farmers are paid fairly so that they can run a sustainable business.
Please take a look at www.fairtradeusa.org for more information on fair trade and why it is important to the coffee trade.
Our Organic Nicaragua is currently on sale but supplies will not last long.  Hurry now to order.
http://www.amazon.com/Palenque-Coffee-House-Organic-Nicaraugan/dp/B00HQ6746E/ref=sr_1_32?ie=UTF8&qid=1391604985&sr=8-32&keywords=palenque+coffee+house